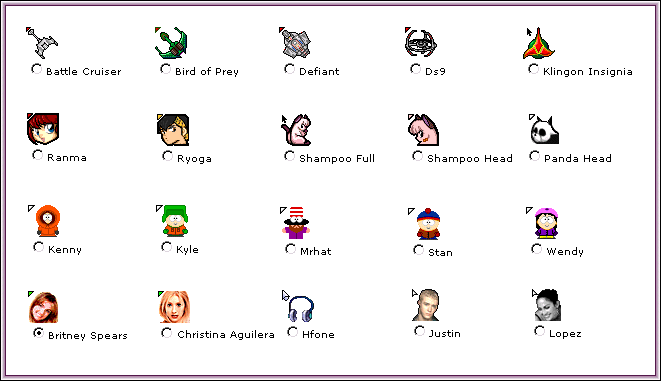 Check out these cool cursors!
You need to download the Comet Cursor to make these your desktop cursors.
Click on any of them to change your arrow into your favorite character or icon.
CLICK on any image above to change your cursor.

When you've got the cursor, CLICK your mouse's right-click button to get a new menu.

Choose Set Desktop Cursor as current Comet Cursor.

The new image will become your system cursor, so you can surf with it wherever you go!
To get cursors for your website, go to CometZone.
You are visitor :
Contact the webmaster with any questions or comments.
This Cursorphiles site owned by John McKnight.
[ Previous 5 Sites | Skip Previous | Previous | Next | Skip Next | Next 5 Sites | Random Site | HomeBase | List Sites ]
The Anime Theme Ring
site is owned by John McKnight.


Click for the [ Prev Page | Next Page | Random | List ]